Flights to Ostend
Book your flight to Oostende or Ostend, a mid-sized city and capital of Flanders Province, Belgium. The city is sprawled in vast area and its historic center is a UNESCO World Heritage Site. This is also known as the "The Venice of the North" for being canal based city. The city has seen raise and fall of economic boom, yet it a thriving city with wealthy history, culture, arts, and its festivals. Wish to see the beautiful European city? Get one way and round trip Ostend flight tickets with Rehlat. Discover cheap deals, find and book lowest price flight tickets to Ostend (OST) only at Rehlat, Middle East's fastest growing online travel companies.

Things to Do & Popular Places in Ostend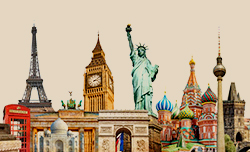 Don't Miss Bruges Attractions
Bruges is popular for its medieval architecture and central region of the city is inscribed in UNESCO World Heritage Site list. It has notable structure such as, Church of Our Lady, Madonna and Child sculpture, 13th-century belfry, Béguinage, Basilica of the Holy Blood, Old St. John's Hospital, Groeninge museum, City Hall, and Provincial Court. Kruispoort, Ezelpoort, Smedenpoort, and Gentpoort are the famous old city gateways. Along with the historical monuments, there are numerous museums and places to explore.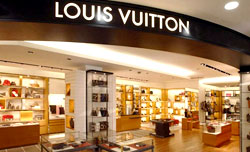 Best Shopping Malls
Bruges consists of many shops that offer trendy attires. On the other hand, Arts and craft shops, souvenirs, Christmas shops, flea market, lace shops, super markets, shopping streets, shopping malls, and many beer shops. All the shopping destinations are easily accessible around the city. Shopping in Bruges stands for a harmonious mix of creative, trendy newcomers, vintage addresses that bring nostalgia and old favourites. Most of the shops are run by the same families for years.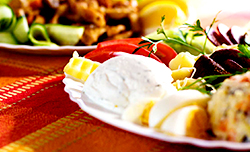 Food and Dining in Bruges
Bruges is famous for its diversified chocolate shops. Visitors can find wide range of local chocolates, and internationally acclaimed brands. Guests can also enjoy the delicious food in Bruges' famous restaurants such as Pomperlut, The Olive Tree, bistro Pro Deo, Parkrestaurant, and Pieter Pourbus.
Transportation in Ostend
The prime historical sites are located in the city center; hence visitors can prefer to walk around to explore the beauty of the city. Cars or taxis are the best options if you are going to visit nearby cities or sites.
Ostend Airport & Location
Ostend-Bruges International Airport (IATA: OST – ICAO: EBOS) is the primary serving airport in Belgium, which is located in Ostend, about 25 kilometres from the downtown of Bruges. There are half a dozen of airlines which are being operated from this airport and it is mainly used by business fights.

The city airport has an integrated terminal for arrivals and departures for both domestic and international flights.
Local Transportation To & From Ostend Airport
Public buses are the major means of transportation to and from the airport, the buses are very frequent and travellers can catch a bus for every 10 minutes. The airport can also be easily accessible by cars from any part of the city.
Popular Airline Routes
Ostend Airport AddressOstend-Bruges International Airport,
Nieuwpoortsesteenweg 889,
8400 Oostende,
Belgium,
Ph: +32 59 55 12 11
Scroll