Flights to Sylhet
Nestled in the picturesque Surma Valley amidst scenic tea plantations and lush green tropical forests, greater Sylhet is a prime attraction for all tourists visiting Bangladesh. Sylhet has developed due to remittances from the expatriates living in Britain and America. Are you planning to take a tour of beautiful Sylhet? Then don't think about flight tickets. Rehlat, one of the fastest-growing online travel companies in the Middle East, offers the great deals and cash back offers on your Sylhet flight bookings. Sign up for the newsletter and be the first to know about exciting discounts and amazing deals.

Things to Do & Popular Places in Sylhet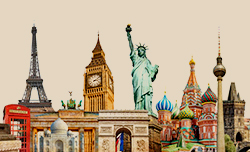 Don't Miss Sylhet Attractions
Neighborly Sylhet may be a divisional capital, yet it has a town feel to it with clamoring roadside shops, especially around Bandar Bazar, adding colors to the market lanes. Sylhet, obviously, is best known for its tea. Sylhet surprises all the tourists with the largest pilgrim shrines namely the Shrine of Hazarat Shah Jalal, the Osmani museum, the museum of the Rajas, and the Kean Bridge. This city leaves the tourists with many memories of adventurous and fun loving experiences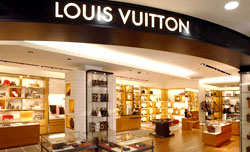 Best Shopping Malls
Sylhet is renowned for its number of Shopping malls and Centers. These include Al Hamra Shopping Centre, Bluewater, (as seen on the right) Millenium, Manru, Plaza and Shukria Market. This historical city offers a great deal of antiques and souvenirs. Visitors can find many shops at the center of the city. Syhlet is an incredible place to shop. Several shops in the city will be opened anytime. Visitors can shop until you drop for hours. There are few large malls with busy stores and restaurants.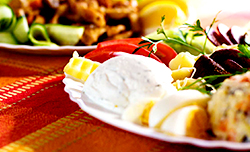 Food and Dining in Sylhet
The city is blended with traditional and modern food varieties. Many restaurants offer local, Asian, Middle East, and multi-continental food varieties. Food lovers in Sylhet will be a unique experience for everyone. There are several shopping malls in the city. One can find stylish and trendy food for affordable prices. You should not miss the traditional Sylhet treats

Transportation in Sylhet
Rickshaws are a common mode of transportation throughout the small town, along with the CNGs (auto-rickshaws). Don't take buses as they are usually unreliable for foreign tourists. There are train services from Dhaka, Chittagong, and Comilla to Sylhet every day. From Dhaka, there are three trains named Joyontika, Parabat and Upoban depart at morning, noon and evening. There is a new train named Kalni depart at afternoon from Dhaka. From Dhaka, it takes 8-9 hours. There are many luxury coach and bus services from Dhaka to Sylhet.
Sylhet Airport Information
The city of Sylhet is served by Osmani International Airport situated at the north of the city. It is Bangladesh's third busiest airplane terminal and turned into a worldwide air terminal because of the interest of exile Bangladeshis and their descendants from the United Kingdom and the United States. The fundamental regular carriers of the airplane terminal are, Biman Bangladesh Airlines, United Airways (BD) Ltd. and, regional flights with GMG Airlines. The airport has got all the basic facilities needed to meet the requirements of the airport passengers.
Local Transportation To & From Sylhet Airport
Sylhet operates several local transportations like airport shuttle, buses, taxis and mini buses to reach the airport from the centre of the city. It will take around 20 minutes which is about 4.5 kilometers. The city offers a wide range of vehicles like buses, taxis and mini buses to get around the city and neighboring cities. It is easy to get a taxi at any corner of the street or hotels from the airport.
Popular Airline Routes
Sylhet Airport AddressOsmani International Airport,
IATA Code: ZYL,
Airport Road,
Sylhet 3102,
Bangladesh,
Phone: +880 821-714243
Scroll