Cheap Flights to Manama Airport
Flights to Manama
Manama is the capital of Bahrain and rests in the Persian Gulf. It has beautiful mosques, forts, and temples which are visual treats for those visiting the historical city. The city is famous for its pearl speckled coasts, and tourists often go pearl diving in the cool beach waters. So whether you are looking for a holiday filled with cultural experiences, or looking for an adventures place for a treasure hunt, Manama is the place for you. Book your Manama flight tickets at Rehlat and get jaw dropping deals and offers on your Manama flight bookings. Pack your bags and pull up your socks with cheap flights to Manama.

Things to Do & Popular Places in Manama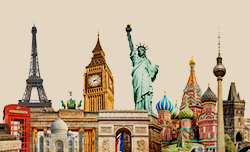 Don't Miss Manama Mosques
Manama boasts of many attractions. Corniche al-Fateh, Museum of Pearl Diving, Bahrain National Museum, Bahrain Fort, Bahrain Fort Museum, Bin Matar House: Place of Memory and Barber Temple are the major places to visit in Manama.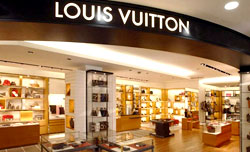 Best Shopping Malls
There are numerous shopping malls. The famous shopping malls are: Manama, Gold City, Moda Mall مودا مول, City Centre Bahrain, Juffair Mall, and Dana Mall.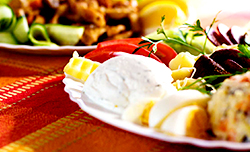 Food and Dining in Manama
Visitors can find the top class restaurants with delicious dishes. Restaurants in Manama offer multi-continental food varieties. The popular restaurants in Manama are: JJ's Irish Bar & Restaurant, Kabuki, Señor Paco's, Meisei, and Banana Leaf. Because alcohol is legal in Manama, many visitors come to Manama for its dynamic nightlife that consists of a variety of clubs and bars. Some of the restaurants offer belly dancing performances that are an exotic treat for international visitors.
Transportation in Manama
Buses and Taxis are the only means of transportation to get in and around the city. It is better to rent a car for far distances, which comes for a reasonable price.
Airport Information Manama
Prince Mohammad bin Abdul-Aziz International Airport or Prince Mohammad Airport is the major airport in Medina. The airport is located approximately 19 kilometers from the city, which serves several millions of people from different parts of the world.
Local Transportation To & From Manama Airport
There are several buses and taxies' to reach out Bahrain International Airport. You can rent a car to travel from the city to airport.
Popular Airline Routes
Manama Airport AddressBahrain International Airport,
IATA Code: BAH,
Muharraq,
Bahrain,
Ph: +973 8000 7777
Scroll