Cheap Flights to Zaqatala Airport
Flights to Zaqatala
Zaqatala is a thriving city in Azerbaijan & is situated is 450 km away from capital city, Baku. Located on the slopes of the Caucasus Mountains, the city has so much to see and do. Fly to Zaqatala to witness the hidden beauty of the ancient city. Find one-way or round-trip flights to Zaqatala at the lowest airfares on Rehlat. Search Zaqatala flights on Rehlat and compare fares among different airlines. Chose your convenient flight schedule and book Zaqatala flights using Rehlat's number of deals and surprising low-cost fares. Grab the best deal to fly Zaqatala.
Things to Do & Popular Places in Zaqatala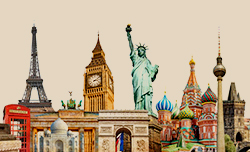 Don't Miss Hiking
The city of Zaqatala has many museums exhibiting historical relics. The city has many parks, surrounded by good restaurants and sit outs. Conversely, there are many other historical monuments to visit such as Fortress, Dada Gorgud Square, Ancient Chapel, Central Mosque, Qala Duzu, Chingis Tower, and much more. Don't miss hiking in the Caucasus Mountains.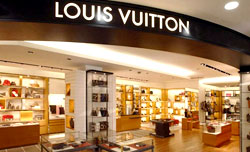 Best Shopping Malls
Zaqatala has a plenty of shopping outlets and provides traditional selling and regular shopping needs. Zaqatala has different shopping malls such as LTB Zaqatala, Zaqatala Mall, and Zaqatala Bazar. Do not expect the up-scale shopping scene in the city. However, you can find many local boutiques with a great deal of collections.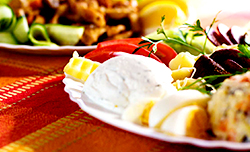 Food and Dining in Zaqatala
There are numerous restaurants dotted in and around the city. Zaqatala offers enormous local varieties such as Suhulu-noodles, Gutab/keta-kurd, Girs-Noodles, Walnut pilaf-pilaf, and Zaqatala hazelnuts. Visitors can find the tasty fast-food in the city streets.
Transportation in Zaqatala
Most of the city relies on minibuses to travel within the city. Cars and taxis are other means of transportation in Zaqatala. If you are visiting within the city lines, you can expect lower fares. If you want to visit the destinations nearby villages, then you need to prepare for paying extra bucks .
Zaqatala Airport Information
Zaqatala International Airport (IATA: ZTU, ICAO: UBBY) is a small and the only one airport serving the city of Zaqatala. It is located at the southern foot of the Main Caucasus range.
Local Transportation To & From Zaqatala International Airport
The airport is well connected with minibus transportation to/from the city centre. Taxis are the primary means of transportation to and from the airport and it costs around 1 AZN for every ride.
Popular Airline Routes
Zaqatala Airport AddressZaqatala International Airport (ZTU),
Zaqatala,
Azerbaijan,
Scroll