Cheap Flights to Vienna Airport
Flights to Vienna
Take flight to Vienna and explore the beautiful city. From golden Art Nouveau, the magnificent Baroque buildings to the latest architecture, Vienna boasts of several charming places and stunning museums and attractions.  The city is a home for rich history and massive architectural marvels, museums, and many more places. The city has divided into seven districts and each district possesses numerous historical wonders and museums. Book your flight to Vienna with Rehlat and get astonishing deals and offers. Hurry up and book Vienna flight tickets without any further thought.
Things to Do & Popular Places in Vienna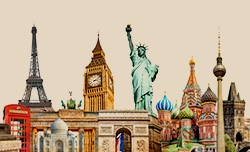 Don't Miss Vienna Attractions
Vienna's modern culture can be explored through the Museums Quartier and art galleries, which play an important part of Vienna today. The city boasts more than 100 museums – major collections of global caliber and bizarre little ones. From top attractions, monuments and museums discover Vienna's rich culture and history. Visit them, look at them, and marvel at them.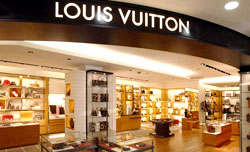 Best Shopping Malls
Vienna has its own very special note. And not just when it comes to music. When it comes to shopping, too, visitors will find much that is refreshingly different! Shopping streets and pedestrian zones offer luxury goods and good values – at jeweler's shops as well as antique stores, art stores, and fashion designer boutiques. Between flagship stores and shopping palaces, you can discover several things.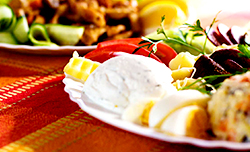 Food and Dining in Vienna
Along with the regional food varieties, visitors can also find various world famous cuisines in Vienna. Street food is also quite famous in the city. Vienna's club scene is all about parties with music of the highest quality. The gazz electronic music from Vienna is popular for creating an international sensation and with good reason. The parties range from chic to underground.
Transportation in Vienna
Vienna consists of the best transport system, which will allow visitors to explore the city comfortably. There are many public transit options in the city including, metro rail, commuter rail, trolleys, and buses. The city offers night services to the local commuters and to the visitors. Cars and taxis are also very frequent and come in reasonable fares.
Vienna Airport Information
Vienna International Airport is the busiest and largest airport in Austria; it is located southeast 16 kilometers away from the city center of Vienna. The airport handles around 12 million passengers each year, serves flights to both domestic and international flights and has nonstop flights to more than hundred cities. It acts as a hub for Austrian Airlines and Niki airlines. The busiest route from Vienna International Airport is to Frankfurt followed by London, and Zurichi.
Local Transportation To & From Vienna Airport
There are several public transportation facilities to reach airport from the city or to reach city from the airport. The cheapest choice to get down to the city center is through S7 line. The Vienna S-Bahn station is located under the airport terminal building. The City Airport Train, or CAT are also available, the train terminal is also located beneath the airport terminal. Travelers can also get through buses, rental cars and taxis. Large numbers of taxis are available outside the terminal; the fares are based on meters.
Popular Airline Routes
Vienna Airport AddressVienna International Airport,
uWien-Flughafen,
1300 Schwechat,
Austria,
Ph: +43 1 70070
Scroll