Cheap Flights to Adelaide Airport
Flights to Adelaide
Adelaide is an elegant and cultured capital city of South Australia. Being home to numerous museums, galleries, gardens, the Adelaide city welcomes millions of tourists every year. Adelaide is undergoing a rapid transforming city and becoming the lifestyle capital of Australia. Take a flight to hustling city of Adelaide and experience a memorable holiday vacation with your family and friends. Get your flight bookings to Adelaide with Rehlat – the leading Middle East's online travel company offering flight bookings over 1000 airlines. With year-round incredible deals, Rehlat obtains you low-cost flight bookings.
Things to Do & Popular Places in Adelaide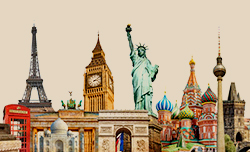 Don't Miss Adelaide Attractions
Never miss spending leisure time at Adelaide's best beaches. Head to Semaphore for the ultimate beach experience. Tourists must not miss visiting Adelaide Zoo which is home to more than 1800 animals and other native species. Temptation Sailing offers swimming cruises, and dolphin-watching. The other tourist attractions to explore in Adelaide include Adelaide Botanic Garden, Cleland Conservation Park, South Australian Museum, Adelaide Oval, Victoria Square, Rundle Mall, and much more.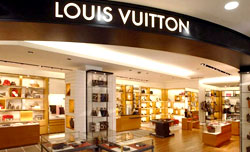 Best Shopping Malls
Adelaide is blessed with a diversified number of shopping options. Few of the popular malls include Rundle Mall, Regent Arcade, Central Plaza, Port Mall Shopping Center, The Myer Centre, etc. Head to the top shopping precincts like the East End in Adelaide, Burnside Village, King William Road in Hyde Park, etc. to get high quality products. Boxing Day is the best time to go out and shop to gain huge savings.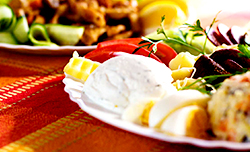 Food and Dining in Adelaide
Tourists must head to Rundle Street, Chinatown, and Gouger Street to indulge in some of the fantastic restaurants. New Leigh Street and Peel Street precinct is home to fantastic bars and restaurants. Also, it is a perfect place for drinks as well as tapas-style dinner. Roast Lamb is a special dish served in several hotels and restaurants. Adelaide's nightlife is one of the most exciting and diverse cities in Australia, offers wide selections of best places to spend a memorable night.
Transportation in Adelaide
Numerous transportation options are available to explore the Adelaide city such as bus, tram, train, taxis, bicycle, and car. The Adelaide city operates comprehensive Metro bus system. Whether you're on holiday, convention or a business tour, the Adelaide Metro Visitor Pass is a good option to explore the city. The Glenelg tram covers from the Adelaide Entertainment Centre on Port Road. Trams in two zones offer free travel – the city centre zone and the Jetty Road. The city offers more than 500 free bikes to ride or you hire a bike at low costs.
Adelaide Airport Information
Adelaide Airport (IATA: ADL, ICAO: YPAD) is one of the busiest airports in Australia located approximately 6 kilometers west of city centre. The airport serves more than 7 million passengers yearly. Adelaide Airport is a hub for airlines such as Alliance Airlines, Qantas, Regional Express Airlines, Sharp Airlines, and Cobham.
Local Transportation To & From Adelaide Airport
Adelaide Metro offers a comfortable JetBus service to various cities. Passengers can hire rental cars at the airport to reach the city. Taking a taxi is an easy option to get to/from the airport. Passengers can find designated taxi rank located at the left of the airport.
Adelaide Airport AddressAdelaide Airport,
1 James Schofield Dr,
Adelaide Airport SA 5950,
Australia
Ph: +61 8 8308 9211
Scroll