Cheap Flights to Tirana Airport
Flights to Tirana
Tirana is the largest capital city of the Albania Country. Tirana is the political, cultural, financial, and educational hub of Albania. Though the country has spent sixty years under the Enver Hoxha dictatorship, it has developed rapidly in the past thirty years. The city boasts many of the historical marvels, oldest mosques, architectural wonders, outdoor activities, and many more. Book your Tirana flights on Rehlat and experience your first-ever budget travel. Rehlat is the fastest-growing online travel company in the Middle East. Select from the range of deals, special fares, and discounts on Tirana flight bookings and experience the world-class services on leading airlines.
Things to Do & Popular Places in Tirana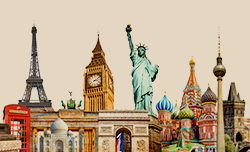 Don't Miss Tirana Attractions
Tirana is the cultural and tourism hub of the country. There are plenty of mosques and historical buildings sprawled in and around the city. Tirana has numerous museums, arts and cultural resources, castles, churches, theatres, and much more. Clock Tower, Et'hem Bey Mosque, National Historic Museum, National Art Gallery, Bush Street, Piramida, Blloku or Ish-Blloku, National Archaeological Museum of Albania, National Library of Albania, and Tirana Mosaic are the prime attractions available in and around the city. Along with the stopover places, visitors can also enjoy the walking tours in several parks; roam around the city in a limousine to enjoy the scenic places, unlimited nightlife, and entertainment.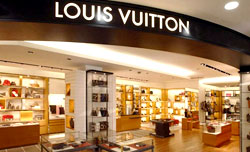 Best Shopping Malls
Tirana has numerous small-scale and branded stores. Myslym Shyri Street is famous for its shopping scene. It offers numerous small shops with various collections of clothing, food, music, arts, antiques, and many more replica goods stores. Medreseja Street is another market place, where visitors can get the merchandise at cheapest prices. It also has Turkish style bazaars with myriad of independent and small shops. Also, city has large shopping malls with up-scale shopping scene. Coin Center, City Park, QTU, and Tirana East Gate (TEG) are the largest malls in the city.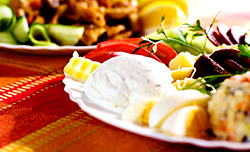 Food and Dining in Tirana
The city is a good place to enjoy the traditional and multi continental delicacies. Oda, Sarajet, and Sofra e Ariut are the best restaurants to taste the traditional culinary. There are plentiful inexpensive and up-scale eateries that are dotted in and around the city. Blloku is the home for city's nightlife. Visitors can find the energetic and vibrant nightlife in this area. There are plenty of bars, taverns, and breweries that are scattered in and around this region.
Transportation in Tirana
The city has Intra-City bus lines, which are inexpensive and slow. These buses cover most of the important areas of the city. Bicycles and taxis are the other means of transportation in the city. Driving to Tirana in car wouldn't be a wise thing to do, as parking is a biggest concern in the city. Driving on the city traffic roads will be difficult thing, and you will be charged parking fee in most of the places. Hire a taxi to explore the city, which will help you in avoiding the parking hassles.
Tirana Airport Information
Tirana International Airport Nënë Tereza (IATA: TIA, ICAO: LATI) is the single international, largest and busiest airport in Albania, which is located at Rinas village for about 11 kilometres northwest of the city Tirana. Nearly 20 airlines are being operated from this airport to international destinations and 400 flights depart from this airport each week. The airport features smoking zone, restaurants, bars, cafes, coffee shops, ATMs, banks, telephone booths, business lounge, lost and found office, baggage carts, first aid equipment, medical assistance, wheelchair service, waiting hall, rest rooms, and VIP services.
Local Transportation To & From Tirana Airport
Taxis are the comfortable means for transportation, and many taxis are available outside the terminal. You can reach the airport quickly by taxi. It takes 20 to 25 minutes to reach the airport, depending on th traffic. Travelers can also get through public buses to the downtown of the city and these services start from 8:00 AM and will be close by 7:00 PM.
Popular Airline Routes
Tirana Airport AddressAirport Rd Rinas, 1504,
Albania,
Ph: +355 4 238 1600
Scroll