Cheap Flights to Kabul Airport
Flights to Kabul
Kabul – The city which attracted all the ancient kings across many regions and a place which has undergone several years of war, now is trying its best to reach the modern age. The city is over 3500 years old; it is the capital city and is the economic and cultural heart of Afghanistan. Lying at about 2000 meters above the sea level, its architecture is a glorious mixture of central Asia, India, and Persia. In a glimpse, Kabul is the archaeological, historical, and cultural treasure on the globe. Book your tickets at Rehlat and avail incredible deals and offers on your Kabul flight bookings. Hurry up and Save big!
Things to Do & Popular Places in Kabul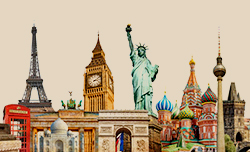 Don't Miss Kabul Attractions
Kabul is a city which is blessed with natural beauty and many historical sites. Bagh-e Babur, Bagh-e Bala, Bagh-e Zanana, British Cemetery, Darul Aman Palace, Daoud Khan Memorial, Kabul Zoo, Lake Qargha, National Archives of Afghanistan, National Gallery of Afghanistan, National Museum of Afghanistan, Mausoleum of Nadir Shah and Zahir Shah and Paghman Gardens are the major attractions of Kabul. Hiking on the Kabul walls, golfing, bowling and swimming in the indoor pools, especially during fridays are the must do activities in the capital city of Afghanistan.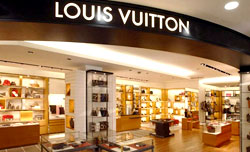 Best Shopping Malls
Shopping is extremely fun in Kabul which is mostly traditional based. There are two shopping destinations in the city namely Chicken Street and Flower Street, where travellers can find a wide collection of local gems, handicrafts, animal hair, jewellery, Buddha heads, Turkmen hats, Nuristan woodcarving, nomad jewellery, silk, Istaff pottery, brass, copper, and quality glassware along with ethnic weaves like famous Afghan carpets and Kandahar embroidery.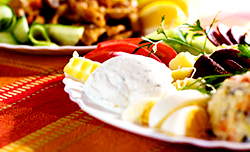 Food and Dining in Kabul
Kabul is a heaven for foodies. The Afghan cuisine is a tasty mix of Asian and Middle Eastern cuisines. Seekh kabab, Tandoori chicken, Mantu, Palau and salad are the popular Afghani food varieties. The city and its surrounding area boast a vast array of lively cafes, bars, bistros and restaurants, most of which offer reasonably good value dining. Kabul s restaurants also represent a vast range of other cuisines.

Transportation in Kabul
Kabul has its own public transportation such as public buses which is called Millie Bus (National Buses) and takes commuters on daily routes to many destinations throughout the city. Besides the buses, there are Kabul taxicabs in yellow which can be spotted just about anywhere in and around the city. There is also an express bus that runs from the city center to Kabul International Airport. The plan of reinstalling the modern trolleybuses that the city once had it is being under evaluation.
Kabul Airport Information
Hamid Karzai International Airport is the main and largest military base and serves as the major gateway into Afghanistan. The airport is located 9 kilometers from the centre of Kabul. It has two separate terminals for both domestic and international operations and is well equipped with all the basic passenger facilities.

Local Transportation To & From Kabul Airport
Kabul Airport taxi services are available outside of the Arrivals Hall. A taxi from Kabul Airport into the city centre will take about 15 minutes. Kabul Airport shuttle services are typically shared with other passengers heading to the same general area, such as a hotel district in the city centre. Shuttle transfers are generally cheaper than taking a taxi but take a little longer to reach your destination.
Popular Airline Routes
Kabul Airport AddresssHamid Karzai International Airport
1,Great Massoud Avenue,
Khwaja Rawash,
Kabul,
Afghanistan
Scroll